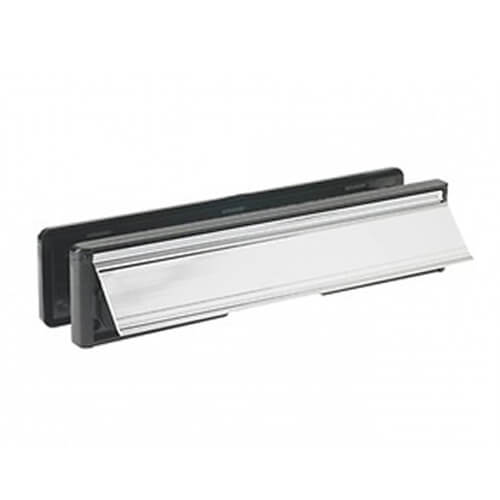 Here at Nexus, we supply and fit a wide range of affordable letterplates, which are guaranteed to meet and exceed your unique requirements. When choosing a Letter Plate for UPVC Door, look no further than our extensive collection below!
Perhaps your home or office has become draughty, letting a constant breeze in, or is broken enough to rattle in the wind? Maybe the letterbox cover keeps dropping off or the shabby look of your existing letterbox is ruining the finish of your front door?
Whatever your reason for wanting your letterbox replaced, Nexus can help.
A new letterbox is a fantastic way to smarten up or update the style of your front door.   There are a surprising number of design choices for doors, each of which will let you add a touch of personal flare to the front of your property.
The Letterbox's that we supply is designed to provide an incredible external weather seal and an internal seal to protect the home from outside elements.  The internal brushes reduce heat loss while the external foam seal prevents weather ingress. Our Letterplates are priced suitably to provide you.   This can be retrofitted, replaced or installed into new doors, to include;-
different types of letter boxes we do are:-
Standard letter boxes
Wide letter boxes
Passive Fire protection Letter boxes
Fire Retardant Letter boxes
Intumescent Letterbox Systems
Anti-Arson Letterboxes
Get in touch today for a free no-obligation quote  to have your letterbox replaced for your domestic or commercial properties on 01926 886611